Freeform Banded Agate Earrings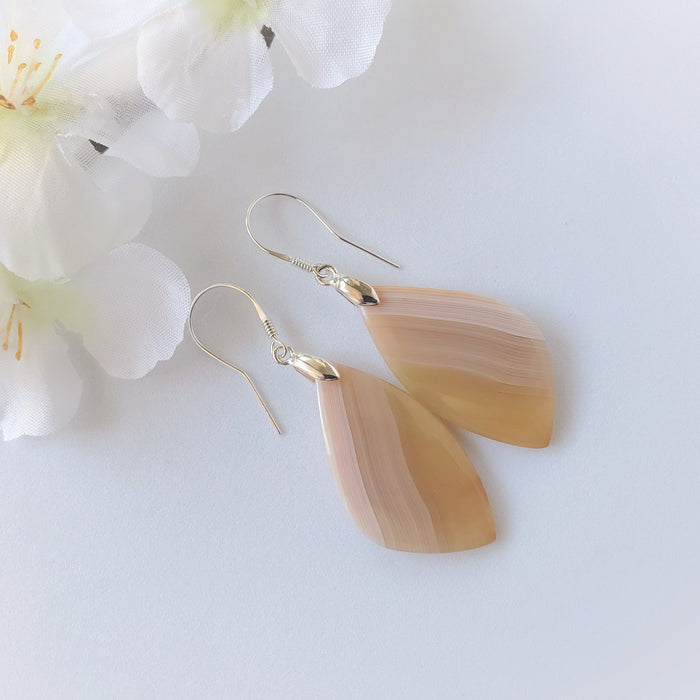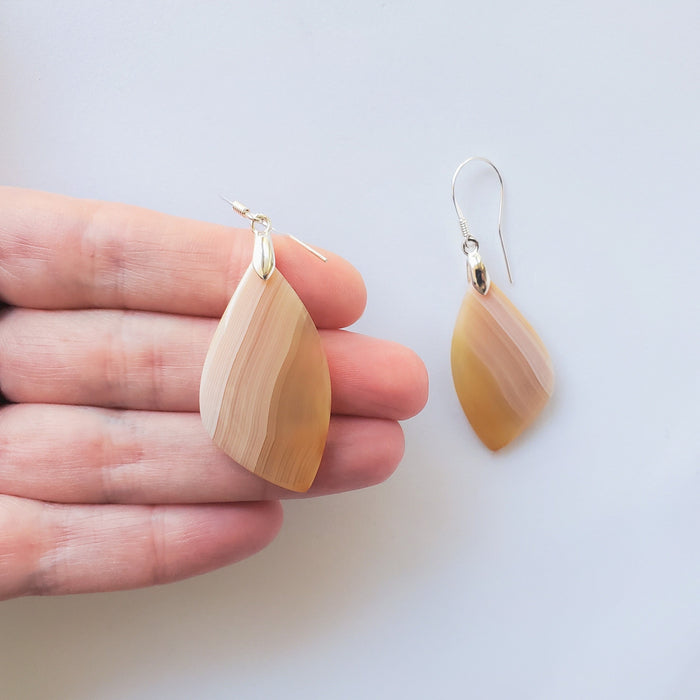 These gorgeous natural Banded Agate stones have soft tones of peach and pink. The freeform stones hang on genuine 925 sterling silver bails and ear wires.
Banded Agate has a gentle energy and assists in creating emotional, physical and intellectual balance. 
DIMENSIONS: 2 1/2" (64mm) Overall height from the top of the ear wire to the bottom of the stones.
Stone dimensions: 38.5mm x 20mm

Due to the natural materials used and handmade nature of the pieces there may be some minor differences in similar items. This should not be considered a flaw but an indication of natural materials and handmade craftsmanship.

The pieces are photographed in natural light to capture their colour as accurately as possible, however, monitors may be set to different colour settings and may alter the colour.